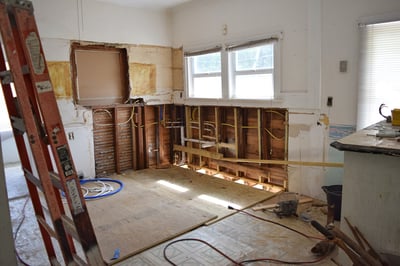 Home and office renovations are among the most stressful events within a lifetime. Very few situations are as troublesome as a long-term major disruption to your home or office space. Even if the final product is an improvement, many people regret the choice during the process. The noise can be unbearable. Furniture and storage can be a hassle. Continuing to live and work can become increasingly difficult as the project endures.
If you are planning a home or office improvement project for the near future, you can reduce your stress. The more planning you do, the smoother your renovation process. You may want to research some innovative methods of dealing with some common issues. Contractors may also have suggestions based on the best practices of previous clients.
Here are a few ways you can use container storage to improve your pending renovations.
How To Use Container Storage in Renovations
Use container storage to keep contractor tools and equipment overnight. Each contractor has a different process for end-of-shift cleanup. Some companies like to leave as much equipment in place as possible to reduce the morning setup. Other contractors pack every tool and all supplies and then leave them in a company vehicle. Equipment left in an office overnight may not be a problem, but some homeowners object.
On-site storage units provide a secure third option. At the end of the shift, contractors can move equipment to the container. The residents now have unobstructed overnight access to the home. The contractor does not worry about stolen equipment or the daily transportation of supplies.
Move furniture and equipment for safekeeping. If you are like most homeowners, you have many items in your home that are irreplaceable. Business owners may have equipment beyond warranty or other valuable company assets. Retail businesses may have significant inventory in a location when it is being renovated. How can these groups safeguard such prized possessions during the chaos of renovation?
We all expect contractors to be bonded in the case of accidents and to use safety precautions. However, in real life, mistakes do happen. Renting portable storage containers can facilitate peace of mind. You can carefully pack everything that absolutely must remain safe. You can know that your grandmother's antique dolls are safely locked away inside container storage.
Create a contractor workspace outside the home/office. Many times the most irritating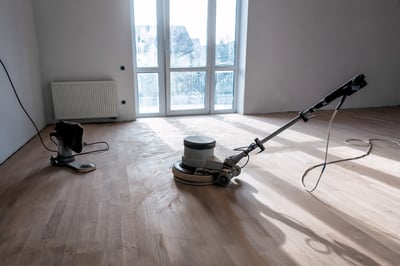 moments during construction involve cutting or grinding parts. The noise and potentially unsafe conditions require serious adjustments. Contractors leave the majority of equipment back at the shop. However, it is not always feasible to keep driving back and forth for every fitted component. Some homes or offices simply do not have room to fit cutting and grinding equipment.
Mobile storage units can be parked near the project site and used as a workspace. Contractors can place heavy equipment inside the storage container and lock the doors at night. Companies don't have to worry about finding a safe location for large power equipment.
Rotational overflow during the renovation process. Renovation projects that include multiple rooms can be especially troubling. With small construction projects, furniture can be moved into nearby rooms. With larger projects, residents may need to move items around as construction progresses. Unfortunately, not all rooms are the same size. Also, some rooms may already be full.
Portable storage units can serve as overflow. Rather than attempting to move heavy items from room to room, move them into storage. This could allow you to rotate only smaller, more mobile objects to make room for construction. You may even choose to empty one large room and move everything into storage. That could provide the flexibility to accommodate space requirements throughout the project's timeline.
Temporary office for periods of impossible productivity. In some cases, office renovations can create a worst-case scenario for a business. Owners may face the complete inability to operate during the renovation process. Maybe there is evidence of mold that must be removed so all employees must vacate the facility. Perhaps the noise levels or risk of injury is too high for continued operation.
A mobile office may solve this problem. Rather than operating in unsafe conditions or moving across town temporarily, move to the parking lot. Rent a mobile office for the duration of the work, and, if possible, place it close to the home office.
Temporary space for deliveries or pick-ups away from construction. Sometimes the location of the renovation blocks the lanes needed for deliveries. How can you handle inventory or supply deliveries during construction? Don't risk collisions or expect drivers to navigate through equipment.
Rent portable storage containers and locate them at a safe distance from construction. Trucks can use the containers as a docking location to pick up items for delivery or to drop off inventory. The items can be stored long-term, or move to separate locations later.
The Final Word
Home and office renovations do not have to be as bad as you remember. With a little research and planning, you can get through the project peacefully. Using portable storage containers as an option for extra space can be a valuable component of that planning.