One of the great equalizers in the business world is space. Whether you operate a small start-up or a multinational corporation, quite likely you could benefit from space to help you reach your goals and grow your business. Storage space, in particular, seems to be at a premium. After all, when part of your office or facility is designated for storage, it isn't being used to manufacture, sell products, serve customers, or otherwise raise capital. A lack of storage can also be felt during renovations and expansions when part of the building may not be accessible.
Luckily, with portable storage, businesses of all sizes can resolve their temporary and permanent storage worries with on-site storage. Consider these ten types of businesses that may benefit from portable storage.
1. Professional Businesses/Offices
You may not think about a doctor, lawyer or accountant needing an abundance of storage space. However, during a renovation or expansion, there is often a need for additional secure storage. Because security and convenience is a factor, especially when it comes to storing documents, on-site, portable storage is a great solution.
2. Construction/Contractors
Construction is one business that means keeping heavy equipment at the ready. Finding storage space that is affordable, secure and accessible isn't always easy. Portable storage containers can be an excellent way to protect a company's most valuable assets and still ensuring that it is ready when it needs to be.
3. Landscaping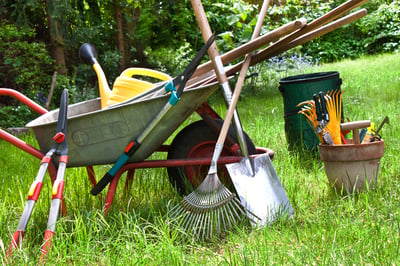 In many areas, landscaping means that certain equipment is used more during summer, while other items are used in winter. This means there is a need for quality storage to keep everything safe from the weather when it is not being used. Storage is an important tool for a professional landscaper. Adding a portable storage container to your site could give you the space to get your landscaping business off and running.
4. Catering/Event Planning
Event planning and catering companies will often have the need to store items such as DJ equipment, chairs, tables, decorations, and other equipment. By keeping items in special event storage when not in use, the company is able to cut costs and provide better service.
5. Retail
Every retail establishment wants to buy low and sell at a profit. This can often mean purchasing when the deals are hot and storing the items. If there isn't enough storage in the backroom, portable storage containers can be a smart solution that keeps the product at hand and easy to access. Even if you sell online, a shipping container may still be a good choice since it will keep your office space or home office space clear and accessible.
6. Property Management
Companies that manage apartments, condos and other rental properties often have extensive storage needs and only a little space in which to work. A quality portable storage unit can make things much easier on all the employees who work within the rental properties.
7. Home Improvement
Plumbers, electricians, HVAC firms, roofers and other related businesses are all companies that benefit from storage space. Instead of trying to work out of the back of a van or from a garage, the professionals can work from a bigger, easier-to-access area that gives them room to grow.
8. Seasonal Businesses
Any business that has a busy season, or one that is closed for part of the year will find that storage is often at a premium. Usually, when the busy season arrives, there is a need to "stock up" for that prime time. Having an accessible storage space on your location makes this possible.
9. Entertainment Venues
Athletic fields, theaters, music venues, and related facilities all have storage worries. (Sometimes their needs can change from show to show.) There is usually a need for equipment to maintain the facility or the entertainers/athletes who perform there will need a place to keep their own equipment. Additional storage is always appreciated and portable storage containers will typically fill this need. Some entertainment venues may even use storage containers as temporary green rooms where the talent can do costume changes, warm-up or collect themselves before the show, or just have a place to catch their breath between acts.
10. Auto Repair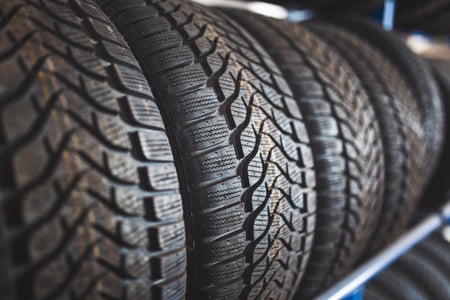 Auto repair generates a lot of parts that need to be stored. Not only do the mechanics need access to tools and machinery, but certain items, such as tires, may need to be stored until they can be properly discarded. Choosing a dedicated storage container just for such items can be a good solution.
The reality is that portable storage is potentially useful for nearly any business that needs a temporary or permanent on-site storage solution. If storage woes, or worries about how you'll get through potential construction or renovation, are affecting your business, learn more about how portable storage can help you reach your goals.