Retail businesses are closing across the country. Within the first four months of 2019, the number of retail store closures exceeded the number that closed in all of 2018, according to Coresight Research. Does that mean that in 2019, the retail industry is not as strong as it was in 2018?
Not necessarily. However, it does mean you may have to allow for some flexibility and changes. Part of that flexibility can be realized through the use of container storage (portable storage).
Storage containers can be quite beneficial in more than one way for retail businesses. Here are five of those benefits.
1. Storage containers allow you to adapt to trends in the retail industry.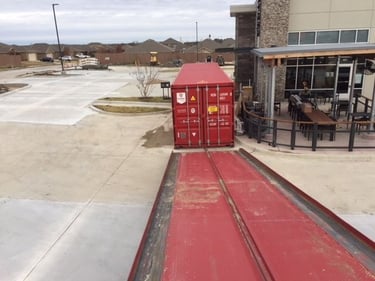 The retail industry is somewhat volatile. Deloitte, a research consulting firm with expertise in business, predicted that 2019 was set to be a transitional year and it is shaping up to be that indeed. Retail stores must be able to adapt to changing trends of the market -- at one minute retail may be hot and keeping items on shelves may be difficult, but then the next minute, the opposite happens, and you can't seem to sell a thing.
How do storage containers allow retail businesses to adapt to these hot/cold trends in the retail industry? Simple: storage containers allow you to keep stock on items when they are hot so your shelves never go empty and you never miss a sale. On the flip side, the storage container acts as an effective and efficient storage unit for supply no longer in demand -- the container allows you to store the items until consumers are buying again.
2. Portable storage allows you to adapt to consumer wants on demand.
The retail industry is hot and cold this year because consumers are, too -- one minute they want to save money and the next they want to spend it. That said, consumers also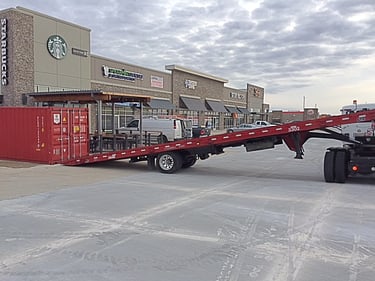 fluctuate with regard to what they want to purchase when they are in the mood to spend money. With all these social media influencers on the Internet today, coupled with consumers' ability to quickly search their phones to compare details like quality, price, or availability, specific items can be in high demand at any given time. As such, keeping the item in stock may prove difficult. However, if you have a storage container, you can keep overstock supply can be safely on hand. It's easy to replenish stock from a storage container held onsite or in another convenient location. This can be done on a whim if so desired.

Then, after consumer demand has peaked and begins to decline, it can be stored until you can sell it at a later time.
3. Storage containers allow retail businesses to organize their inventories.
Container storage allows retail businesses to organize their inventories. This is an important benefit because it allows you to:
Keep track of all that you have in overstock;

Prioritize items that are in high demand for easy access; and

Prevents having to wait on hot items that may be on backorder at the very moment you need to replenish your shelves.
As you can see, the benefits here are many: organization, flexibility, and never miss a sale.
4. Storage containers allow retail businesses to save money on inventory storage.
If you own a retail business, then you know just how expensive retail space is. Using that valuable space as onsite storage can increase your costs significantly, and when that happens, your profits decrease. No one wants that, especially when the market is expected to fluctuate dramatically this year and who knows what may happen next year.
Warehouse space for storage purposes is also expensive and may not come in a size appropriate to your needs, so you could be spending a lot more on storage than what you need.
Storage containers, on the other hand, are not part of your property and they are not oversized warehouse spaces, thus, not as costly. In fact, storage containers are priced very competitively and reasonably. You only need to park the container on your property (residential or commercial -- whichever suits your needs and your company's pocketbook).
For example, if you are a small retail store but one that is pretty popular and your items are hard to get or are on backorder often, then container storage can help you address those challenges. Plus, to save money, you can place the container on a location convenient and cheap for you.
5. Storage containers allow retail businesses to use storage as needed.
Storage containers allow you to use storage as needed, which includes all the above benefits but also covers things like:
Temporary portable storage for seasonal merchandise;

Quick storage of excess merchandise;

Quick storage of slow-moving merchandise; and, among other uses,

Temporary mobile storage of merchandise and other equipment during remodeling projects.
6. Bonus Benefit: Mobile storage containers can be made to act like pop-up retail sites.
This is a bonus benefit only because for the majority of readers don't have a pop-up retail store, they're fairly new and may be only a temporary trend. But for those looking to expand a retail business in a fun way that can generate some buzz, then this storage container idea is pretty great and becoming really popular. There's even an underground movement of people touring places specifically to visit pop-up stores.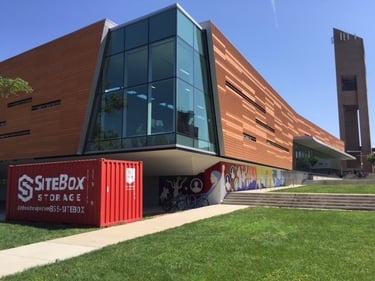 Of course, renting a storage container offers fewer options than owning a container and converting it into a pop-up store, but it is something that could be considered for experimental purposes.
Purchased storage containers can be customized in many ways, even adding windows, internal walls and doors and HVAC systems. There are even containers that already contain some of these elements, having been converted into portable office space. But what rule says you couldn't use one as a pop-up shop?
If you are looking for a unique idea to help boost profits, then this may be one idea to consider.
Contact a Storage Container Business Near You to Inquire about Retail Business Benefits & Container Storage
To learn more about how container storage may be the solution your retail business has been looking for this year, contact a reputable container storage business. Retail is on the move in 2019, and whether that's good or bad, storage containers can help reduce costs and provide on-demand convenience when needed. Don't skip a beat while consumers take time to make up their minds. You already know what you want: profits. So let the savings, the utility, the convenience, and the subsequent profits begin.